LOGBOOK SERVICING
Keeping up regular servicing significantly reduces the chances of a breakdown
• Check or Replace Spark Plugs 
• Check or Replace Air and Fuel Filters
• Check or Replace Distributor Cap and Ignition Leads
• Check or Replace Points and Condenser
• Set Ignition Timing
• Clean Throttle Body
• Check Battery
• Check Starting System
• Check Charging System
• Check and adjust Carburettor
• Road Test Vehicle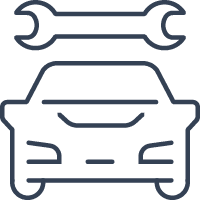 CAR SERVICING
We pride ourselves on great service, clear communication, and reasonable pricing. Premium quality car care and car motor repair shouldn't have to cost the world, so we work hard to keep prices low.
Speak to us today and discover the Paxton Mechanical service difference.
FLEET SERVICING
Paxton Mechanical can tailor fleet maintenance programs and solutions for all types of businesses and fleets – both large and small.
Speak to us today and discover the Paxton Mechanical service difference.
CLUTCH & BRAKE REPAIRS
Paxton Mechanical service and replace clutch and brake components for cars, trucks and commercial vehicles. With access to local brands like PBR and Protex, we have every vehicle covered with the right part and the know how that makes us experts in CLUTCH AND BRAKE replacement and service.
Vehicle Inspections
• Safety certificates
• Pre-purchase inspections
• Pre-trip inspections
Steering and Suspension Services
• Wheel alignments
• Shock absorbers, springs and struts
• Wheel balancing
• Bushing replacement
• Power steering repairs and replacement
• Lift kits and 4WD upgrades
Transmission Services
• Automatic transmissions
• Manual transmissions
• Differentials
• CV Joints
• Repairs and replacement
Engine Services
• Rebuilds
• Reconditioning
• Testing
• Engine blocks
• Cylinder heads
• Camshafts
• EFI Diagnostics
Cooling System Services
• Radiator/heater unit repairs and replacement
• Head gaskets
• Coolant flush and leak check
• Thermostat check and replacement
Auto Electrical Services
• Alternators and starter motors
• Battery check and replacement
• Component test and replacement
• Diagnostic scans
• Lighting upgrades
• Accessory installation
TUNING
At Paxton Mechanical we recommend a Engine Tune-up every 24 months or 40,000km's, depending on the vehicle.
ENGINE TUNE-UP INCLUDES:
• Check or Replace Spark Plugs 
• Check or Replace Air and Fuel Filters
• Check or Replace Distributor Cap and Ignition Leads
• Check or Replace Points and Condenser
• Set Ignition Timing
• Clean Throttle Body
• Check Battery
• Check Starting System
• Check Charging System
• Check and adjust Carburettor
• Road Test Vehicle
• Check or Replace Spark Plugs 
• Check or Replace Air and Fuel Filters
• Check or Replace Distributor Cap and Ignition Leads
• Check or Replace Points and Condenser
• Set Ignition Timing
• Clean Throttle Body
• Check Battery
• Check Starting System
• Check Charging System
• Check and adjust Carburettor
• Road Test Vehicle